America
20.09.2019
Paradisus by Meliá Delivers World-Class Luxury Alongside Sustainable Practices & Customizable Moments

As a luxurious, all-inclusive hotel brand with properties located in some of the world's most breathtaking destinations, Paradisus by Meliá offers an ultimate guest experience. The luxury brand includes resorts from the Caribbean to Mexico. These are Paradisus Palma Real, The Grand Reserve at Paradisus Palma Real and Paradisus Punta Cana (Dominican Republic), Paradisus Cancun, Paradisus Playa del Carmen's La Perla, Paradisus Playa del Carmen La Esmeralda and Paradisus Los Cabos (Mexico). The future plans are to open Paradisus Playa Mujeres in Mexico in 2020 and touts stunning gardens, beach-front views and a common theme of architecture that reflects the natural beauty of each destination. That is the most luxurious all-inclusive resort experience in the world, which includes signature delicacies by famous international chefs, the spectacular YHI Spa and unique, personalized service to make your dreams come true.
With this commitment to a healthy lifestyle, each resort provides guests a range of activities that are both authentic to the culture and personalized to the guests own experience. The fitness centers feature state-of-the-art equipment, guidance from experienced trainers during group classes, and unique workout routines designed to meet your mind-body goals. Guest can also enjoy daily classes including beachside yoga, Pilates and pool paddle board yoga and more. All these activities include YHI Spa treatments with a comprehensive menu of luxurious treatments and prestigious products, a variety of water sports, cooking and dancing classes and more known as Life Enriching Experiences. Created with the idea that it would allow guests to immerse themselves in the local cultures, Paradisus by Meliá additionally encourages several guided tours and offsite excursions. Travel stimulates the senses like nothing else, opening eyes, hearts, palates and minds to other cultures, food and traditions. Paradisus by Meliá brings the guest and the locality together to create memorable experiences.
Wishing to build a world-leading sustainability platform, Paradisus by Meliá acknowledges the importance of transparent and credible reporting of environmental and social performance and the need to take a holistic management approach across the organization. Paradisus' design direction at its core even embraces an eco-chic philosophy that is inspired by the resort's natural surroundings, using sustainable design, including straw-free practices, while remaining acutely aware of its carbon footprint reduction. In prioritizing eco-actions, the brand incorporates wellness offering that leverage the destination's beauty to replenish mind and body as well as offering diverse workshops that drive the point of sustainability, culture, art and adventure.
Always striving to offer guests the best in dining, the resorts offer a variety of international cuisine offerings from Indian and Mediterranean to Asian-fusion and modern steakhouses. Paradisus by Meliá has been awarded several notable food and beverage orientated awards so guests can be rest assured that they will never be lacking for a delicious and quality meal.
Each Paradisus resort offers an array of palate-pleasing dining options prepared by international chefs. Guests can enjoy unlimited premium brand drinks and an extensive complement of wines. Paradisus by Meliá has partnered with Spanish chef Martín Berasategui, boasting a total of eight Michelin stars, to bring his signature cuisine to our resorts. An innovator of Basque cuisine, Chef Berasategui is known for the use of molecular gastronomy and fresh seafood in his cuisine, which is light, extremely imaginative and crafted with masterful technique. Experience Passion by Martín Berasategui, Tempo by Martín Berasategui and Gastro Bar by Martín Berasategui at our various Paradisus resorts.
Accommodations per resort include unique room categories and luxury upgrade options such as Royal Service and Family Concierge.
The adults-only Royal Service allows guests to reconnect with nature and indulge in life's finer moments with private butler service, a separate lounge for private check-in and check-out, an exclusive pool with private pool concierge services and hors d'oeuvres served throughout the day with coffee, beverages and cocktails in the evening.
Designed to offer superior comfort and added privacy, our Family Concierge rooms provide the perfect environment for the ultimate unique family vacation experience. Family Concierge provides an exclusive pool and beach area, daytime and evening snacks or beverages and a tailored experience for families at the hand of a resourceful Family Concierge whose sole purpose is to create everlasting memories.
Paradisus Resorts offer the perfect destinations for those celebrating eternal love throughout their 'Romance by Paradisus' programming including exclusive event planning services, expert romance managers and coordinators, unique romance escapes, honeymoon and anniversary package options and customizable destination wedding packages.
For those traveling on business rather than pleasure, each property is fully equipped to host large groups with catering options, revolutionary technology and custom-made spaces fit for a variety of functions. Since cultural immersion and environmental responsibility are pillars of the brand's core values, meetings professionals can weave these values into their programming by adding a guided tour of the properties, scheduling a visit to a local charities or orphanages, and creating opportunities for volunteer tourism with local or global environmental organizations like the Red Cross or UNICEF.
It's with an acute attention to detail and guest's satisfaction to mind that the brand perfectly balances the work and the play. Through impressive architecture, design and cultural experiences, which are enhanced by the company's brand values, the Paradisus by Meliá collection is for the curious traveler looking to discover new destinations.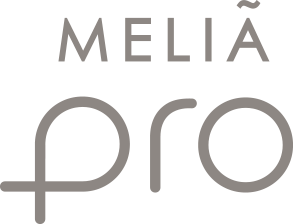 MELIA PRO
Travel agencies possess a strong booking tool with commissionable rates at  meliapro.com. Direct bookings of up to 9 rooms in over 375 hotels in 43 countries offers up to  20% commission in selected resorts. The booking can be done at net rates or the commissions can be received automatically on the account immediately after the customers' departure with Hotel Paycom (available in approximately 140 hotels). In case a travel agency books up to 5 hotels simultaneously for a group of 10 rooms or more, the desired offer will be prepared by the Group Desk within 24 hours. The B2B portal meliapro.com translated in 8 languages is highly agent friendly. The users become a real Meliá professional expanding the knowledge with Meliá Pro certificate and receive 100 Meliá Reward points. The travel agencies experience rates with up to 20% discounts for private holidays. Collecting points for individual and group bookings (two points for every euro) the agency can pay personal reservations, gift vouchers for the customers, discounts on spot and with over 40 partners.
You can also Go for More with Meliá PRO
Meliá PRO makes the work of Travel agents easier by providing you with expert advice for your clients and ease for Booking. Find out why it´s the ideal platform for those who want to discover our premium brands.
Go for Instant Commissions
Book all our rates at their net price. Your commission has already been discounted so when you charge your client it goes directly to you.
More Value
We guarantee the best prices for our hotels. Make bookings for your clients with the assurance of offering them the best possible price and getting the best benefit for you and your client.
More Rewards
You can earn points both for individual reservations and for events, through direct and indirect channels. Enjoy using your Meliá Rewards points for stays at our hotels, at our restaurants, bars and spas, with our partner companies and on the wide range of goods in the Meliá Rewards Shopping catalogue.
How Can You Register?
Register on meliapro.com or Request Your Registration Form.