Europe Sun & Beach
29.09.2018
One day in Greek Visa Center in Moscow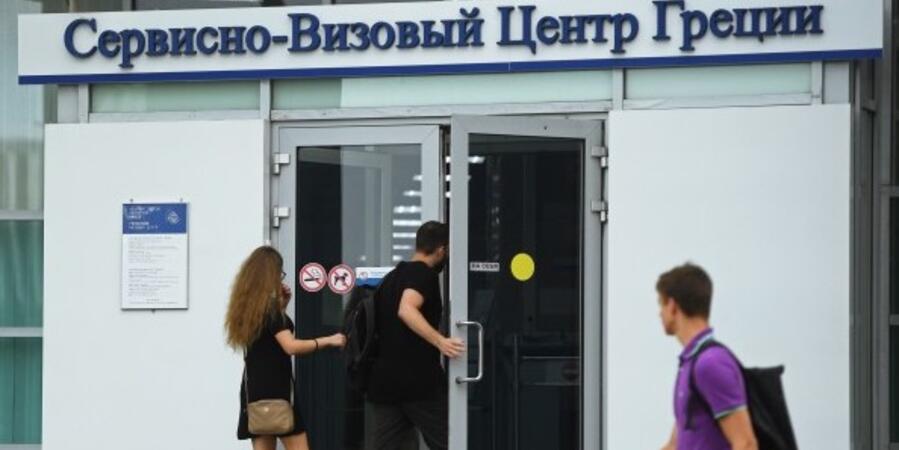 My 4,5-years-old daughter looks to be extremely unlucky with getting Schengen visas from the Greek Consulate. She is less than 5, but has already 5 Greek Shengen visas and today we applied for the sixth one. The previous one was issued in May 2018 for 4 months regardless the fact that her both her parents have three- year multi-entry visas valid till October 2019. So this is challenge number one.
Challenge #1
According to the information of the Greek Consulate, children can be granted with multi entry visas, if parents have such visas. Visas will be issued for the same period until parents' visas are valid. But in some cases it does not work. You have to be really in love with Greece to book holidays there twice per year and... twice per year go to the Greek Visa Center to apply for a visa for your child.
Challenge #2
If you filled in application according to examples on the web site of visa center, you did probably a good job. But it does not guarantee, you application will be accepted immediately. Below is today's (18.09.2018) application of my daughter where employee #1 from window 29 asked to change the number of requested days for visa from 30 to 40. To do this, I need to use one of their computers and pay for printing. When it was done, I again wait in the line to hear from employee #2 (window 31) that I need to change number of days from 40 to 30 (!) and change dates. So, I changed that, printed again and waited in the line for the third time until my documents were finally accepted. I am really lucky today!
Last time in May I also had to reprint application because I put that as sponsor I not only pay for accommodation and transportation of my daughter, but also give her cash in the trip. "Cash to such small child? It sounds strange. You cannot give cash to your baby. You need to reprint application", heard I in May. So, as you see, employees in Visa Center are also qualified in educational questions.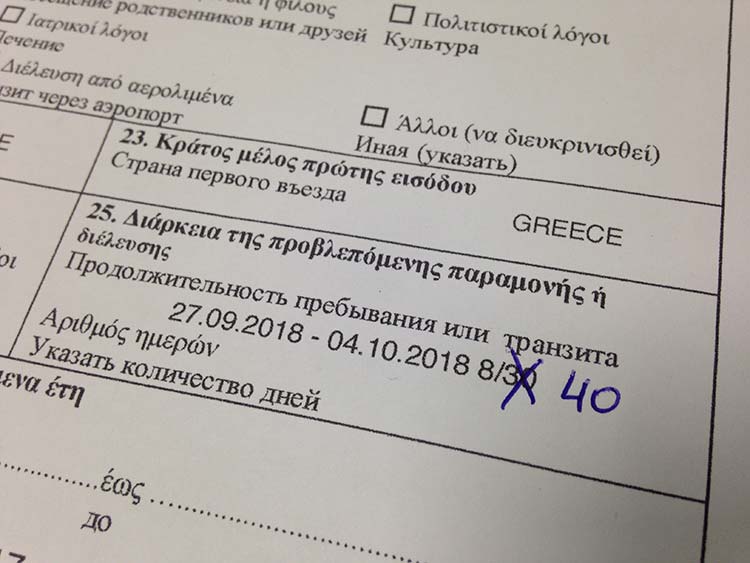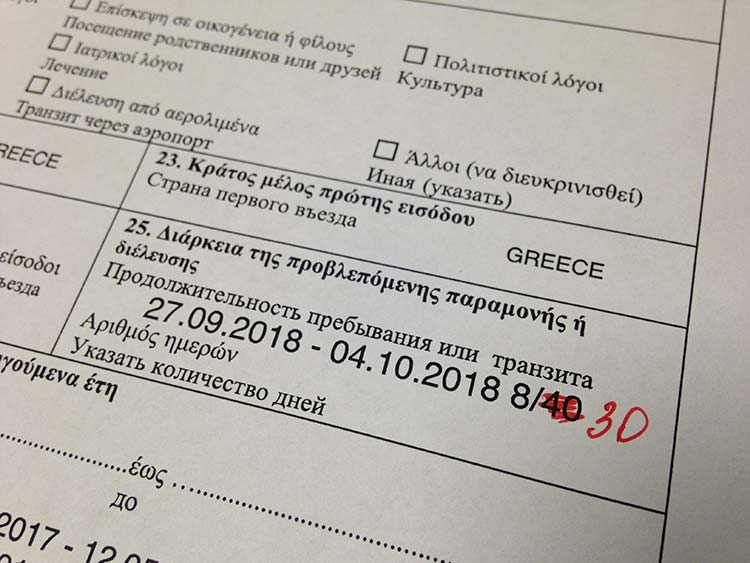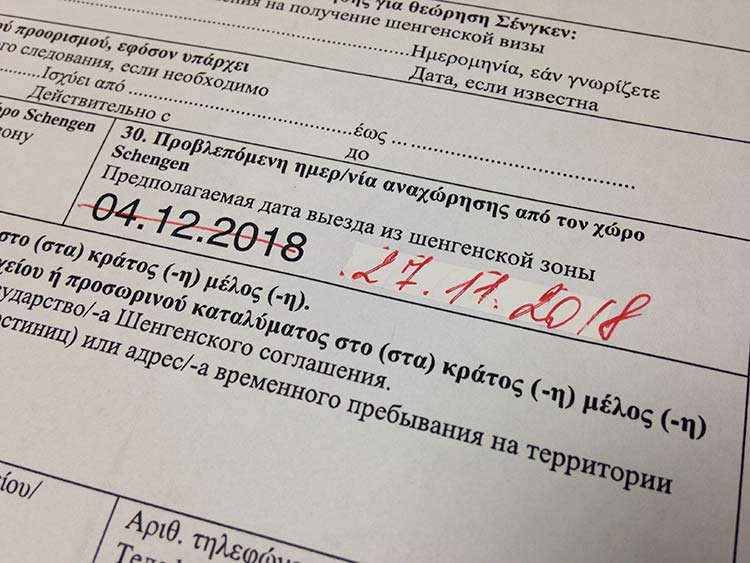 Challenge #3
When you documents are accepted, employees ask you how you want to get back passport with visa. Option 1 which they strongly do not recommend is to come yourself to visa center. Passports are given from Monday till Friday from 11:00 till 13:00 (yes, two hours only). According to the words of employees, in summer period there are long lines of clients, so there is not guarantee you can get your passport in these two hours. "At 14:00 the computers are switched off", said one lady to me... But (!) if you pay additional 300 roubles (5 euros), you can come any time till 20:00. I had to do that in May, probably, as many other clients.
Challenge #4
Yes, there is actually possibility to check status of your visa on their web site, but Visa Center actively promotes SMS-service, otherwise "you cannot be sure you documents are in the visa center already". SMS costs additional 300 roubles (5 euros), which I paid in May. No SMS came from the Visa Center to my mobile, by the way. So this time I decided not to pay for this service.
Challenge #5
Visa Center looks to be very strict with original documents. So, if you apply for a visa for your child, you have to show original birth certificate (no copies are accepted) together with your passport. You show these documents both when you bring passports and take them with visas. That means that your child cannot travel these days anywhere else (even to grandmother to the nearest city, since it needs birth certificate to be seated in the train). But if you agree to pay additional 1000 roubles (15 euros) for delivery, courier will bring passports directly to you - without asking ANY documents.