Analytics
23.01.2019
Analysis of Africa as tourism destination on Russian market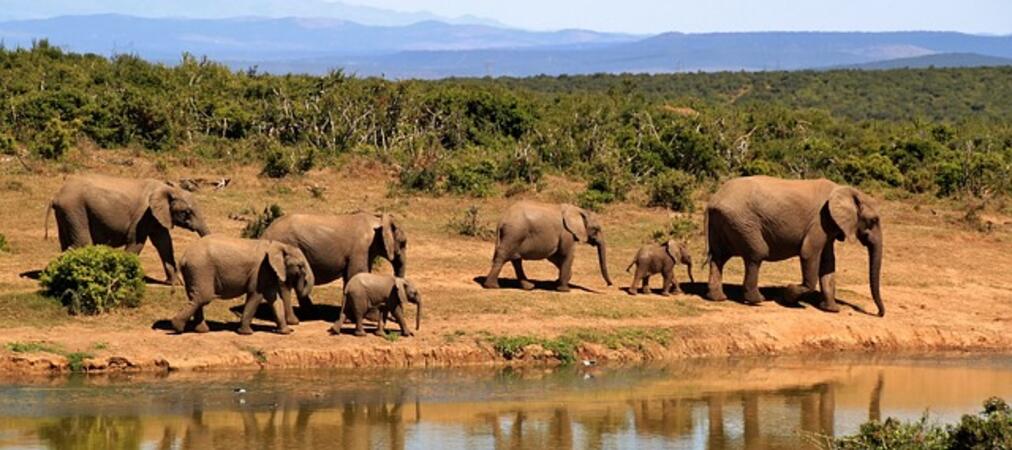 Africa is an extremely interesting, promising, but the most poorly developed tourist region. Among the factors, favoring the development of tourism on this continent, we can note the following:
proximity to Europe and Asia;
warm weather and a lot of sun all year round;
the presence of beautiful beaches in many coastal areas of Africa;
exotic nature, including the unique wild fauna;
the diversity of cultural and historical attractions in North Africa.
The factors which restrain the development of tourism in Africa are:
the low economic level of most African countries;
poorly developed tourist infrastructure and transport network;
unstable internal political situation in some countries of the continent;
the lack of developed domestic tourism, which leads the way for international tourism;
governments of some countries pay insufficient attention to the development of tourism;
quite a few areas of the continent are characterized by adverse climatic conditions (extreme heat, dry hot winds, a long period of heavy precipitation.
As a tourist destination, Africa is very diverse.
The most popular and demanded are tours in the northern part of it, since it is close to Europe not only geographically, but also in spirit (because many North African countries are former European colonies).
Egypt has always been the most visited country in northern Africa. However, at present, when direct flights to the Red Sea coast - Sharm el-Sheikh and Hurghada - are not available, Tunisia and Morocco are the most visited countries of the North Africa.
According to the annually published data of Rosstat (the Federal State Statistics Service), the number of Russian tourists visited these countries are:
| | | | |
| --- | --- | --- | --- |
| | 2015 year | 2016 year | 2017 year |
| Tunisia | 48 550 | 626 040 | 520 000 |
| Morocco | 8 189 | 33 264 | 20 000 |
Such types of tourism as beach, sightseeing, educational, pilgrim and shopping tourism are dominated here.
You can get to Morocco by direct flights throughout the year. The direct flights of Royal Air Maroc - the national air carrier - regularly fly between Moscow Domodedovo and Casablanca Airports with departures three times a week in winter. In summer season the number of flights increases. The first charters to Morocco start to fly during the May holidays with a frequency of once in 10-12 days, but in July and August the charters fly at least twice a week. Additionally, there is a winter flight program to the country.
During the New Year holidays, from December 25 to January 14, additional flights of Royal Air Maroc fly to Morocco, as well as a "point" charters focused on a one-time arrival and departure - for example, a 10-day tour program.
There are a very few direct year-round flights to Tunisia, which are performed by their national airline - Tunisair. So, charter flights to Tunisia are the most common and reliable way. The charter program from Moscow begins earlier than others - at the end of March. The traditional day of the flights is Sunday, in April the second flight is added on Thursday. Initially the Moscow charters land in Enfida, later – in the capital airport and Monastir. In high season you can fly from Moscow to Tunisia almost daily and on Thursday and Sunday - even twice or three times a day. The leading tour operators on the destination are "Carthage Plus", "Biblio-Globus", as well as "Coral Travel", "Grand" and "Russian Express".
However, the other countries of the African continent have recently become more and more popular and demanded. These are mainly countries of eastern and southern Africa, characterized by relative economic and political stability, as well as exotic flora and fauna, unique natural sites, national parks: Tanzania, Kenya, Namibia, Botswana, Uganda, Zambia, Zimbabwe, South Africa.
These countries have their "own" tourist, who is not restrained by a long and expensive flight, the need to vaccinate, not easy acclimatization and the total significant cost of travel. They come here for perfect landscapes, wild nature, the opportunity to get acquainted with the life and culture of African tribes and peoples.
Such types of tourism as ecotourism, hunting, safaris, as well as beach holidays and diving on the coast of the Indian Ocean in East Africa (Tanzania, Zanzibar) are popular here.
Most of the tours here are combined, tourists visit not one country, but several at once. So, in South Africa the starting point of travel is Republic of South Africa, from which tourists are offered to go to Botswana, Zambia, Zimbabwe, and Namibia. The tourist flow to these regions of Africa can not be called as mass, but the region has a certain stable demand from a certain circle of tourists.
There are no charter flights to South Africa. From Moscow, S7 Airlines, Qatar Airways with a change in Doha, Emirates with a change in Dubai, Turkish Airlines with a change in Istanbul, Alitalia with a change in Rome, Air France with a change in Paris perform regular flights to South Africa, Johannesburg. From Johannesburg by domestic airlines or land transport you can reach the neighboring countries - Botswana, Namibia, Zambia, Zimbabwe.
From Moscow to East Africa (Tanzania) you can fly by regular flights of Flydubai and Emirates with change in Dubai, Oman Air with change in Muscat, Qatar Airways with change in Doha, Turkish Airlines with change in Istanbul.
In addition, PEGAS Touristik operator for the second year has a flight charter program to Zanzibar. In 2018 the program remained the same as in 2017: an 11-day charter chain on the boards of Nordwind airline with departure from Moscow.
ANEX Tour operator also has its own flight program to Zanzibar. It started after the New Year - from 01.01.2019, and will last until the end of March 2019. The tour operator offers departure from Moscow on the boards of AZUR Air and the charter flights are operated with a frequency 10 days / 11 nights.
Although these charter programs to the island of Zanzibar do not make the destination as mass, all of these have seriously expanded the range of African offers on the tourist market of Russia.
In 2019 the direct charter transportation the Gambia (West Africa) is also represented for the first time on the Russian market. The flight program for this exotic destination in the winter season 2018-2019 is performed by Coral Travel tour operator. It started on September 30, 2018 and will last until March 28, 2019 from Moscow on the flights of Royal Flight. Travel time from Moscow takes about 8 hours.
Intourist tour operator also began selling of package tours to Gambia for the winter season. The first tours started in early November 2018 from Moscow and St. Petersburg on the wings of Lufthansa, Brussels Airlines and Turkish Airlines.
Package tours to northern, eastern and southern Africa are represented by the majority of Russian tour operators. However, there are tour operators specializing in individual and author's journeys to any African country: WildTrek Safaris, Kilimanjaro, Kipling, Miracle, TourBoss, Otkritie.
In conclusion, we note that a tourist visa is not needed for Russians in most African countries, or it can be obtained upon arrival at the airport.