Promotion
12 November 2018
How Loyalty Programs will bring you direct bookings. Survey Results.
On the last ITB Asia travel fair which was held in Singapore in middle of October 2018, I as journalist of Russian Travel Digest has visited one very interesting presentation made by Hartano Liman, the founder and CEO of LoyalGuest.com
The presentation looked so well structured and full of data, facts and arguments about loyalty program for hotel guests that I decided to contact Mr. Liman and asked him to share information with our readers. Since many of our readers are working now on establishing or developing their own loyalty programs for tourists or/and travel agents, his research looks to be very helpful.
About Hartono Liman
Hartono Liman is one of the pioneers in the implementation of e-commerce and online-booking platforms in Asia. During the past two decades Hartono has set up a number of companies related to information technology, hotels and the hospitality industry, in all cases managing both the front-line customer-service products and facilities and the development of booking and reservation management technical solutions. The experiences gained in these two core fields of the hotel industry propelled Hartono into another pioneering venture, a a startup company proving the concept of creating a "virtual chain" of independent hotels as a platform for a customer-loyalty program.
About LoyalGuest.com
LoyalGuest.com
is Singaporean company which unites independent hotels around the world into one Loyalty Alliance Network, encouraging guests to book direct by offering better rewards. The alliance comes with complete hotel loyalty-program services, a central points-management system, an automated CRM, and marketing strategies employing advanced technology to generate exponential growth in membership.
Survey about Loyalty Programs
In his presentation, Mr. Liman shared results of survey conducted by LoyalGuest in 2018 and sent to 25 000 members. The most interesting diagrams are below.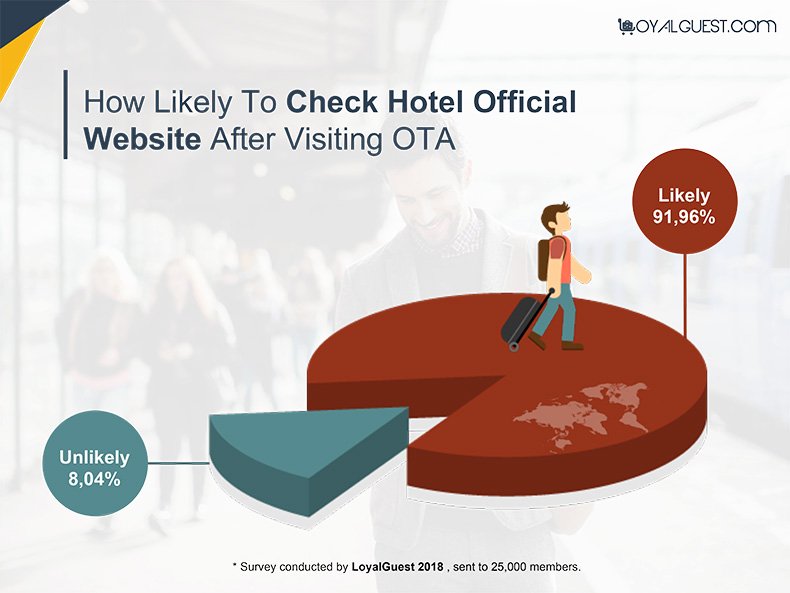 The ideas coming out of this survey should require you think more about your web site, since more than 90% of tourists visit hotel web site while searching for holidays. As marketing expert in the Russian and CIS market, I might suggest to check that your web site is at least translated into Russian and has enough information.
I was especially glad to see this diagram since it fully corresponds with our own experience on sending newsletters to direct customers. The best day of sending special offers and reminders about hotel is Saturday.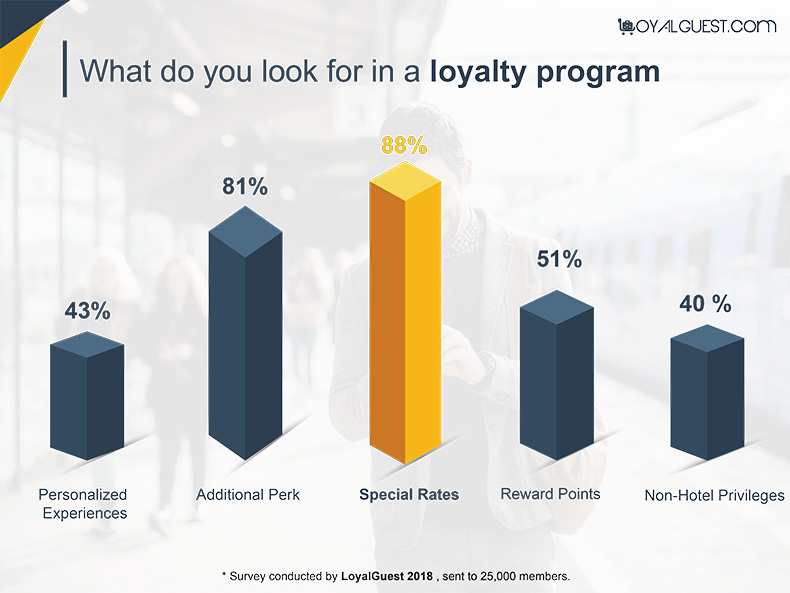 As Mr. Liman underlined special rates and discounts are not the only thing guests are looking in your loyalty programs. Such things as personalised experience, additional perk, reward points, and non-hotel privileges are also important.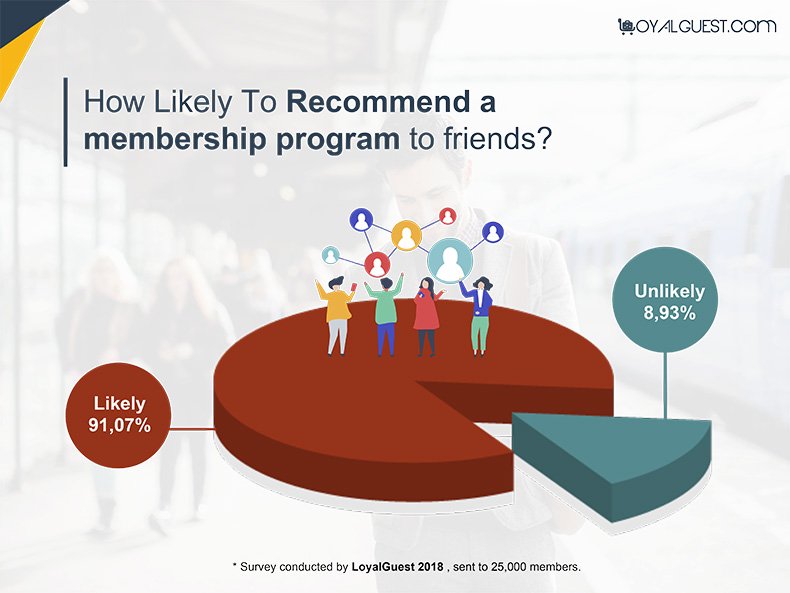 The main idea of presentation which I fully agree and also try to convince our clients to do is to differentiate your loyalty program from others.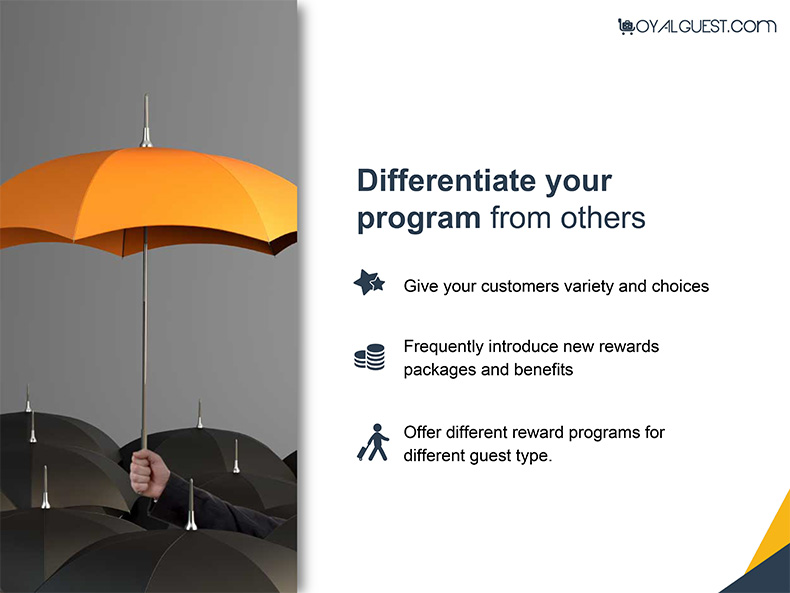 Giving choice of different privileges you make the program more interesting. This can be not only free breakfast or early check-in / late check-out upon availability, but also free or discounted spa treatments, Wi-Fi, special breakfast or complimentary drinks in the bar etc. Be creative at least!
I was surprised to hear that it better works when you change your reward packages and benefits from time to time. So, in the beginning of the season when you have more families with babies, grant members with free meal for kids, or free baby trolley. If are seniors travel particular period of time, give them possibility to have complimentary drink in the bar, or discounted spa treatment.
Of course, you should offer different award programs for different type of guests In order to be able to do that, you really need to understand your member behaviours that drive loyal bookings. How do your guests book your hotel? What else do they buy in the hotel? Do they prefer to visit spa or go for excursions, or they are interested in yoga lessons? I was glad to listen Mr. Liman and remember one of our hotel partner who is working now on really creative loyalty program for guests, trying to think about new trends, new things guests are looking for on holidays.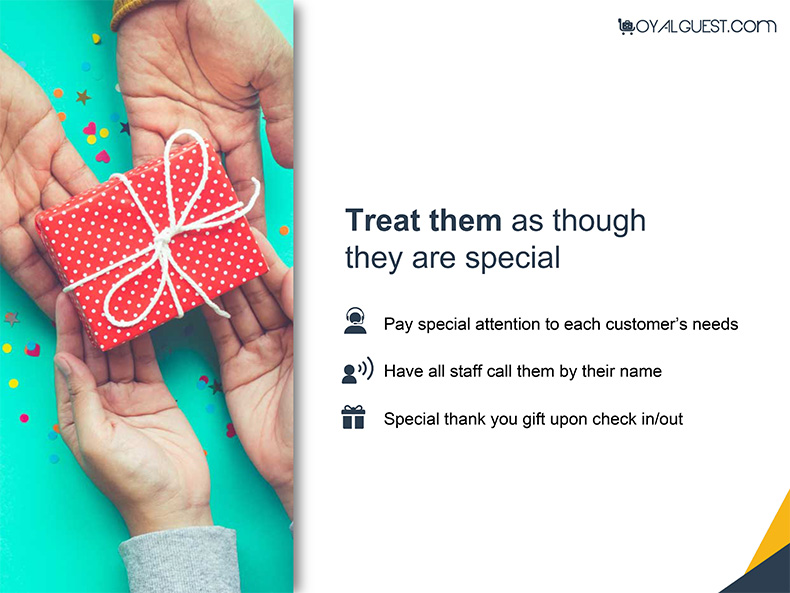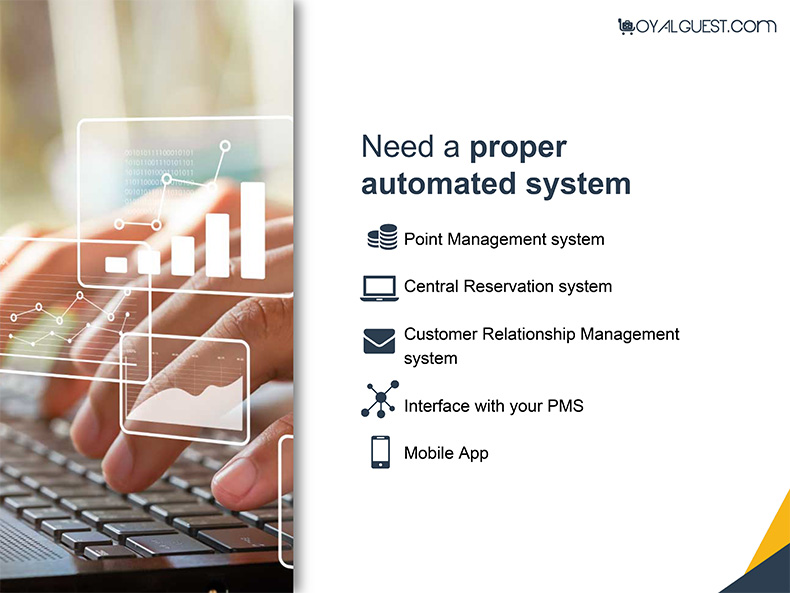 As a conclusion, it is important to consider having a loyalty program to stop turning hotel into a commodity product